A Team of Passionate Interior Designers.
As one of the leading interior design and renovation companies across Singapore, we offer a full and comprehensive range of services at an affordable price. With Kozzi Designers, you no longer have to choose between quality and price. You can have the best of both worlds!
Customer Satisfaction and Communication are our Motto.
Throughout the process, from design to completion, we will keep you abreast of developments. In all aspects of interior design and renovation, customer satisfaction is our priority at Kozzi Designers. We always ensure that the lines of communication are open whenever you need information on the progress of your project, ensuring that all your questions or concerns are handled with the professionalism and courtesy that you deserve.
Our Services
From colour consultation to advice on materials, fabrics and textures, our expert staff will formulate a plan that is specific to your needs.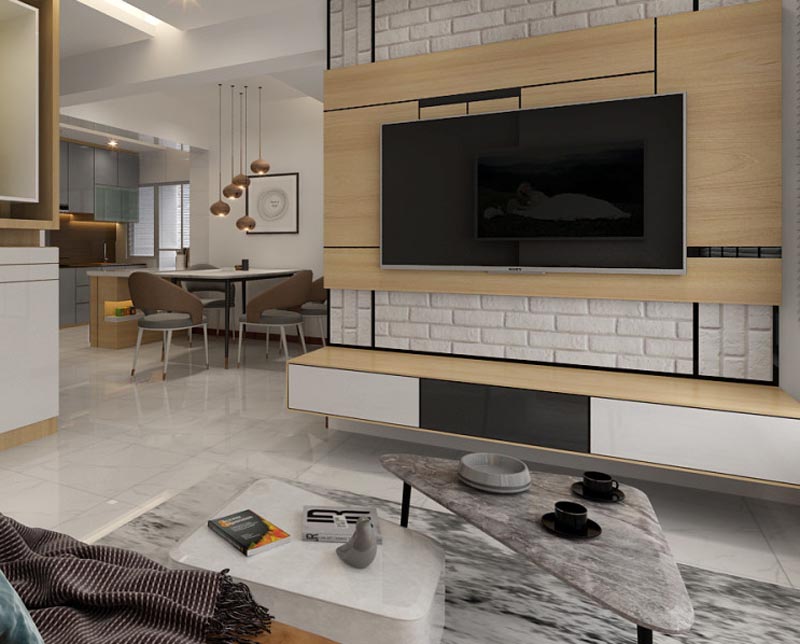 Our Design Process
Kozzi Designers offers you a complete and comprehensive range of expert interior design services, along with a team of professional advisers that will work closely with you to develop a plan to suit your needs.

Plan
We will draw up a detailed plan that is customised to your needs.
Design
Utilising design softwares and modern technology, our professional team will create bespoke designs based on the conceived plan.
Execute
We will then execute the approved design, transforming ideas into reality and delivering your perfect dream home.
Your Trusted Choice
Don't settle for anything less. At Kozzi Designers our team of specialists in interior design and renovation will provide you with a full and comprehensive range of services that cater to your every need, from conceiving ideas to delivery of dream homes.
Years of Professional Design Experience